silicone oil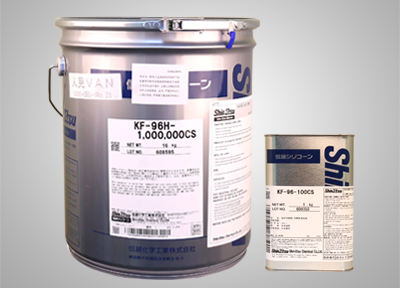 silicone oil
Silicone fluids are generally colorless transparent liquids. They exhibit excellent resistance to heat, cold, and moisture. There is also little viscosity change in silicone fluids over a wide temperature range, and they have outstanding electrical properties. In addition, they are notable for their characteristics of mold-releasability, water repellency, lubricity, and defoaming properties.
Product Detail
Features
1、Heat resistance
Silicone fluids have outstanding stability against thermal oxidation.
2、Cold resistance
Silicone fluids withstand low temperatures well. Methylphenyl silicone fluid, formulated for low temperature applications, maintains flowability even at -65°C.
3、Viscosity stability
There is little change in viscosity over a wide temperature range.
4、Chemical stability
Silicone fluids are almost totally chemically inactive. At room temperature, they show almost no effects from alkali solutions (up to 10%) or acidic solutions (up to 30%).
5、Non-corrosive and little effect on other materials
Silicone fluids have almost no adverse effects on metals and many other materials.
6、Low surface tension
Silicone fluids have much lower surface tension than water and other common synthetic oils.
Typical Products
Applications
Grade
Features

General purpose

KF-96L




KF-96A




KF-96




KF-96H

Dimethyl silicone fluid




The most typical product of all silicone fluids




Paint additive

KF-69

Dimethyl silicone fluid




Improves gloss while preventing orange peel and silking in paints

Water repellency treatment

KF-99

Methylhydrogen silicone fluid

Highly water repellent, Suitable for processing of glass,

metal, fibers, and powders

Low-temperature application

KF-50

Methylphenyl silicone fluid




For low-temperature applications (-60°C to +200°C)

High-temperature applications

KF-54

Methylphenyl silicone fluid

For high-temperature applications (-30°C to +250°C).

Suitable as a heating medium in open systems.

KF-965

Dimethyl silicone fluid

For high-temperature applications (-50°C to +250°C).

Suitable as a heating medium in closed systems.

KF-968

Dimethyl silicone fluid

For high-temperature applications (-50°C to +250°C).

Suitable as a heating medium in open systems.

For oil diffusion pumps

HIVAC-F-4




HIVAC-F-5

Methylphenyl silicone fluid

Superior chemical resistance and resistance to

oxidation. For high-level vacuums of 10a-7 to 10-12

Torr, HIVAC F-5 can reach higher degrees of vacuum.

Additives for cosmetics

KF-56A

KF-995